Peter Rye, President
June 20, 2018 @ 3:30 am

-

8:00 pm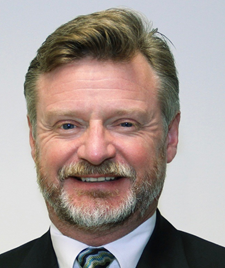 International Business: Brentwood Industries
Brentwood began putting down roots in foreign countries nearly 20 years ago starting with Thailand. Today, we operate in the Czech Republic and India also with a Mexico facility soon to open. Even our US based operations enjoy sales to foreign countries amounting to approximately 30% of the whole, including over 30 years of selling to China.
Many of our product relate to infrastructure such as power generation, water and waste-water processing and storm-water management. These are things that all countries need, especially countries that are advancing in their desire to live as we do. Our opportunities abroad come from interest in these products. As demand builds in a region over time, we begin to consider the need to be local. Despite having preeminent products in our niches, we will always encounter both indigenous competition and competition from other foreign companies, whether European or Chinese, that results in price pressure. Often, we choose to be a pioneer in establishing local manufacturing and setting customer expectations on performance and value rather than wait to become a "me too". This requires a long term view and patience.
Brentwood is more comfortable in foreign lands and cultures than many US companies. My parent, sister and I emigrated from Denmark. Since Denmark is so small, its economic development is dependent on commerce with foreign countries. Operating abroad is natural. Brentwood has become a magnet for foreign born workers because we need their language skills, cultural understanding and openness. Also, emigrating is an inherently entrepreneurial act. Entrepreneurship is something we value.