From Trump to Biden: Navigating Isolationist and Internationalist Traditions in U.S. Statecraft with Dr. Charles Kupchan
May 19 @ 12:00 pm

-

1:30 pm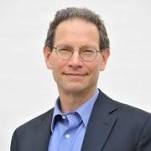 Dr. Kupchan will discuss the potential course of U.S. foreign policy after four years of the Trump Administration's America First approach. Drawing on both U.S. history and an assessment of the emerging geopolitical landscape, he will discuss what aspects of Trump's statecraft President Biden should reject, what aspects he should retain, and how the Biden Administration can best go about meeting the many strategic challenges now facing the United States.
Charles Kupchan is Senior Fellow at the Council on Foreign Relations and Professor of International Affairs at Georgetown University. From 2014 to 2017, he served as Special Assistant to the President on the National Security Council in the Obama White House. He also served on the NSC during the Clinton Administration. Dr. Kupchan's most recent book, Isolationism: A History of America's Efforts to Shield Itself from the World, was published in 2020. He received his BA from Harvard University and MPhil and DPhil from Oxford University.
This event starts at 12:00 P.M. on Wednesday May 19th
Click here to register for this event now.
The public is invited to watch the meeting via Facebook Live. The link will be posted one week prior to the event.