Climate Change with Dr. Spencer Stober
May 20, 2020 @ 12:00 pm

-

1:00 pm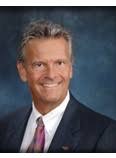 Dr. Spencer S. Stober is a Professor of Biology at Alvernia University, Reading, PA, USA.  He has taught Biology for 30 years including undergraduate courses in genetics, botany, and environmental science.  Since earning his doctorate at Temple University, with a specialization in Educational Leadership and Policy Studies, he teaches graduate courses in leadership and supervises dissertations.  In 2005 he received Alvernia's Christian R. & Mary F. Lindback Foundation Award for Excellence in Teaching, and he was awarded the Neag Professorship in 2011.  He has also served in a number of key administrative positions at Alvernia University, including Department Chairperson, Ph.D. Program Director, Dean of Arts and Sciences, and Dean of Graduate and Continuing Studies.  Dr. Stober currently serves on the international Advisory Board for the "On Sustainability Research Network" sponsored by Common Ground Publishing.  His work on environmental, cultural and socio-economic sustainability has enabled him to travel, frequently with students, to universities in countries such as Japan, Croatia, Malaysia, India, Ecuador, Mauritius, Denmark, and New Zealand.   Dr. Stober recently served as a co-editor with Dr. David Humphreys for a volume entitled Transitions to Sustainability: Theoretical Debates for a Changing Planet, and he co-authored Nature-centered Leadership: An Aspirational Narrative, with two Ph.D. students (Tracey L. Brown and Sean J. Cullen); both volumes were published by Common Ground in 2014 and 2013 respectively.  Dr. Stober also co-authored a book with Dr. Donna Yarri, Associate Professor of Theology at Alvernia University, entitled God, Science, and Designer Genes: An Exploration of Emerging Issues in Genetic Technologies, published by Praeger in 2009; they are currently working on a new book entitled God, Darwin, and the Origins of Life.
This event starts at 12:00 PM on Wednesday, May 20th.

Members are invited to join by Zoom and participate in the live Q&A. Zoom details will be emailed in our weekly email newsletter. If you are a member and have not received this email, please send a message to contactus@wacreading.org.