Recent Developments in the China/Hong Kong Relationship with Dr. Victoria Tin-bor Hui
July 8, 2020 @ 12:00 pm

-

1:30 pm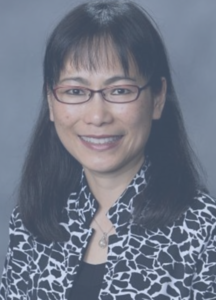 Faculty Fellow, Liu Institute for Asia and Asian Studies
Faculty Fellow, The Kellogg Institute for International Studies
Faculty Fellow, The Kroc Institute for International Peace Studies
Faculty Affiliate, Center for Civil and Human Rights
Victoria Tin-bor Hui received her Ph.D. in Political Science from Columbia University and her B.SSc. in Journalism from the Chinese University of Hong Kong.
Hui's core research examines the centrality of war in the formation and transformation of "China" in the long span of history. She is the author of War and State Formation in Ancient China and Early Modern Europe (Cambridge University Press, 2005). She has also published "Toward a Dynamic Theory of International Politics" in International Organization, "Testing Balance of Power Theory in World History" in the European Journal of International Relations, "The Emergence and Demise of Nascent Constitutional Rights" in The Journal of Political Philosophy, "Building Castles in the Sand" in the Chinese Journal of International Politics, "History and Thought in China's Traditions" in the Journal of Chinese Political Science, and book chapters "How Tilly's Warfare Paradigm Is Revolutionizing the Study of Chinese State-Making," "Cultural Diversity and Coercive Cultural Homogenization in Chinese History," "The China Dream: Revival of What Historical Greatness?", "Confucian Pacifism or Confucian Confusion?", "The Triumph of Domination in the Ancient Chinese System" and "Problematizing Sovereignty."
Hui also studies contentious politics. As a native from Hong Kong, she has written "Will China Crush the Protests in Hong Kong? Why Beijing Doesn't Need to Send in the Troops" in Foreign Affairs and "Hong Kong's Umbrella Movement: The Protest and Beyond" in the Journal of Democracy. She also maintains a blog on Hong Kong https://victoriatbhui.wordpress.com. She has extensively commented on Hong Kong politics in the media including the Washington Post's Monkey Cage, ChinaFile, ABC, the BBC, the New York Times, the Guardian, Bloomberg, Sky News, NPR, Vox, and the Christian Science Monitor.
This event starts at 12:00 PM on Wednesday, July 8th.
Members are invited to join by Zoom and participate in the live Q&A. Zoom details will be emailed in our weekly email newsletter. If you are a member and have not received this email, please send a message to contactus@wacreading.org.