The Continuing Impact of Environmental Issues and Changes in the World Climate with Cathy Curran Meyers & David Osgood
September 19, 2018 @ 7:30 am

-

9:00 am
Cathy Curran Myers, JD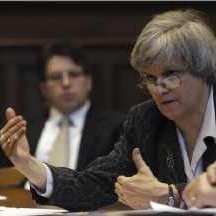 Cathy Curran Myers is a member of the faculty of Alvernia University, teaching graduate and undergraduate courses in environmental sustainability, public policy, conflict resolution, leadership and law, and serving as the program coordinator for the MA in Leadership degree. Prior to her appointment at Alvernia, Ms. Myers was the Executive Director of the Bucknell University Environmental Center for interdisciplinary research, scholarship and teaching of environmental perspectives and sustainability. Ms. Myer's career in environmental law and policy spans three decades and includes executive level management in government, business, and academia.
Her government service included serving as Deputy Secretary for Water Management in the Pennsylvania Department of Environmental Protection (PADEP), where she shaped the water policy of the commonwealth from 2003-2009. During her tenure Ms. Myers represented Governor Rendell on interstate water resource agencies, from the Great Lakes to the Chesapeake Bay and Delaware River Basin. In 2003 Ms. Myers had the distinction of leading the Pennsylvania delegation in the international negotiations that culminated in the Great Lakes-St. Lawrence River Basin Water Resources Compact and Sustainable Water Resources Agreement.
In addition to 20 years of public service, Ms. Myers spent a decade practicing environmental law as a partner in a major Philadelphia law firm, and launched and led their Harrisburg office.
She received her BA in Environmental Economics and an MA degree in Environmental Biology from Smith College and her JD from Dickinson School of Law . Ms. Myers is trained as a mediator, and is the immediate past Chair of the City of Reading Environmental Advisory Council.
David Osgood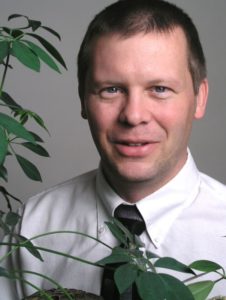 David received his PhD in Environmental Science from University of Virginia. His research has focused on natural marsh development on Mid-Atlantic and SE US barrier islands with an emphasis on hydrology, nutrient dynamics, and their influence on the developing plant community. His background also includes study of Phragmites and other non-native plant species and their impact on the marsh ecosystem. More recently, he conducts research on restoration of headwater streams and floodplain wetlands of coastal watersheds of the Mid-Atlantic US. He has traveled regularly throughout Latin America where he teaches and conducts research into conservation of natural resources in a cultural context. He is a full professor at Albright College in Reading Pennsylvania where he serves as director of the environmental science program and teaches classes on issues in environmental science, principles of ecology, wetlands ecology, watershed hydrology, and Latin America and the environment.
To Register:
Call (610) 375-7880 or email contactus@wacreading.org
Cost to attend:
$10 all attendees